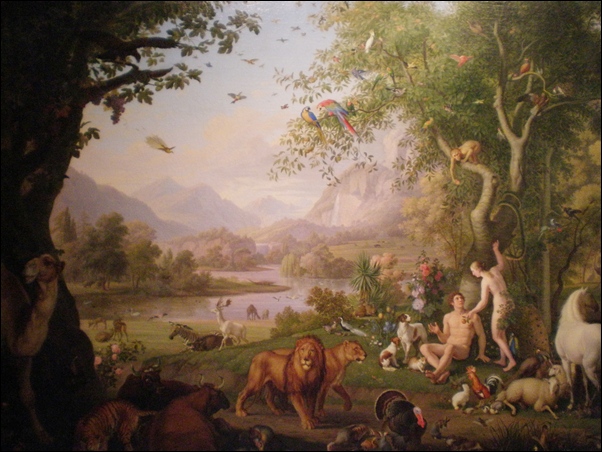 Friends,
What a great night we shared Sunday. Thanks to Bill and Annie for hosting and for coming up with a game that allowed us to learn more about each other. I had no idea our class was made up of so many interesting and talented people.
Sunday morning we concluded our series on creation. Our text was Genesis 3.
1) Why did Adam and Eve sin?
Adam and Eve's sin began with a conversation.
" Did God actually say, 'You should not eat of any tree in the garden?' And the woman said to the serpent, 'We may eat of the fruit of the trees in the garden, but God said, 'You shall not eat of the fruit of the tree that is in the midst of the garden, neither shall you touch it, lest you die.'"
"But the serpent said to the woman, 'You shall not surely die. For God knows that when you eat of it your eyes will be opened, and you will  be like God, knowing good and evil."
Chris said that true love can only exist if there is choice. God gave us the choice to listen to Him or Satan.
Satan tells us that to be happy we need only change our circumstance. He whispers 'What you need is to be richer, thinner, healthier,…. God says "Your problem isn't your circumstance — it's sin. And I have the solution, my Son."
Adam and Eve choose to believe a lie.
We discussed how easy it is to believe the enemy's lie. We waste so much time asking God to change our circumstance when what we really need is to seek Him.
Next week we start our Advent series.
See you Sunday.
John