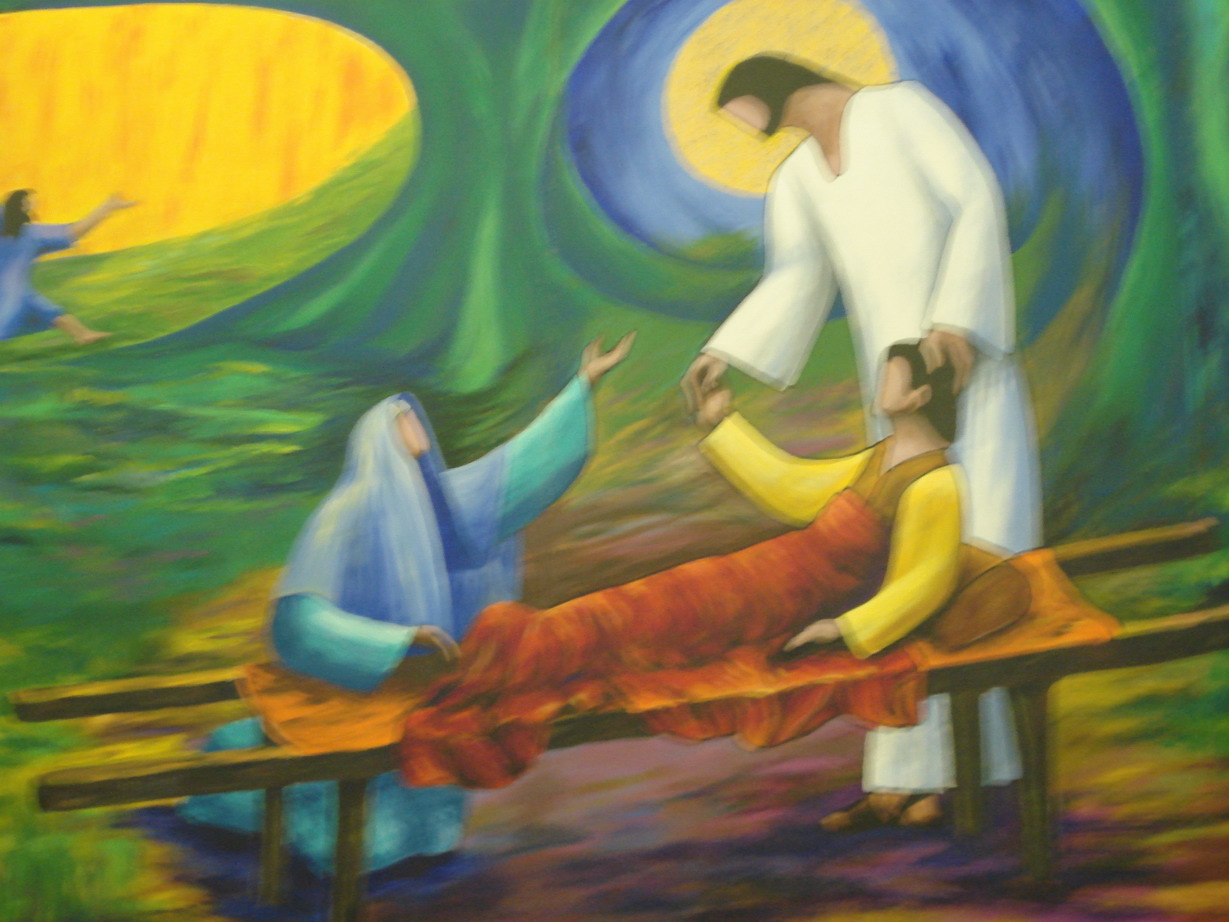 Friends,
Sunday we continued our study of Jesus' healings with a discussion of Luke 7:11-17.
"And when the Lord saw her, he had compassion on her and said to her, 'Do not weep.' And he came and touched the bier, and the bearers stood still. And he said, 'Young man, I say to you, arise.' And the dead man sat up, and began to speak. And he gave him to his mother.'"
1) Why is this one of Jesus greatest healings?
Chris said that it shows that Jesus has power over death.
Bill noted that it was an unsolicited healing. Jesus acted because He was moved by compassion for the woman.
Tom added that it was one of the most impressive healings because Jesus did it in public and without hesitation. He never doubted that He could raise the dead man.
2) What do you make of the crowds response?
"'A great prophet has arisen among us!' and 'God has visited his people!'"
Anne noted that they didn't get it. Not only had a prophet arisen but God Himself was in their presence.
Jack said that we often focus on our immediate need and miss the larger message God wants us tho receive.
3) What does this healing add to your understanding of Jesus?
God loves us. He knows what we need and always has compassion for us. Additionally, His power is manifest all around us if we had the eyes to see. The same power that raised the dead man allows the tree to bloom, the baby to laugh and us to draw our next breath.
Next week Luke 17:11-19. Consider the following questions:
1) Why do you think Luke included the account of this healing in his gospel?
2) Why did Jesus say to the man 'your faith has made you well.'?
See you Sunday.
John