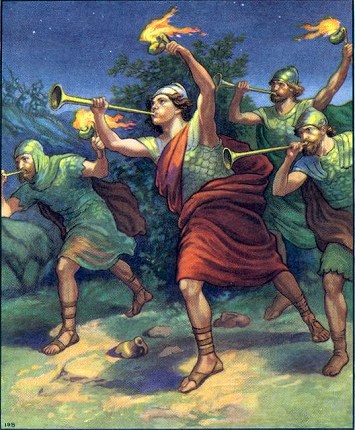 Friends,
Sunday we continued our series on Gideon with a discussion of Gideon's spy mission.
1) Why does God continue to reassure Gideon?
Bill noted that God gives us what we need when we need it. There are many characters in the Bible who do as the Lord asks without any reassurance while others must be pushed and prodded.
It could be argued that the entire bible is a form of reassurance. In it we find countless examples of God's love and provision. Each time we read it we are reminded that we can trust Him and that his will will be done.
Jack said that in addition to the bible he finds assurance in the way God meets Jack's needs each day.
In the end the thing to remember is that God is always faithful.
Next week Judges 7:19-25. Consider the following questions:
1) How does Gideon defeat the Mideanites?
2) What does this teach about God and us?
See you Sunday.
John