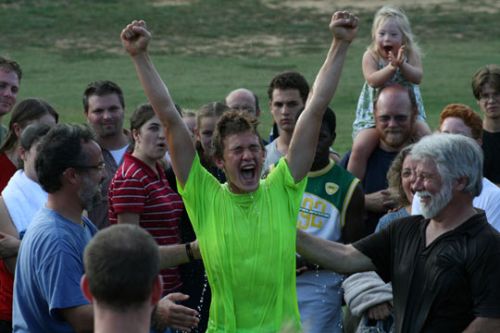 Gentlemen,
Today we continued our discussion of 'A Love Letter to the Church.'
We have been talking about the importance of obeying God's commands. As fathers and grandfathers we often ask our children to do things that are good for them. Children often don't understand why they have to obey but we know it is in their best interest to follow the rules.
God would never ask us to do something that wasn't in our best interest. Obeying Him is something we should want to do. "Which of you if your child asked for a fish would give him a scorpion …. therefore, if you, who are sinful know how to give good gifts to your children how much more will the Father give the Holy Spirit to those who ask."
God commands that we be baptized and He promises that something supernatural will happen to us when we are baptized. Again, we can only become all that God wants us to be if we obey Him.
We also discussed the baptism of the Holy Spirit. This was a new concept to some and others were skeptical. As we move forward I ask that you keep an open mind. After all we certainly agree that we want all that God wants to give us.
Next week we will discuss pp 52-58.
See you next Tuesday.
John